A 335-seat concert hall with lobby and upper reception room, inserted within the rebuilt and expanded historic Haskins Building on the main street of Rockport, MA, is the new home of the Rockport Chamber Music Festival. The worn exterior of the mercantile edifice has been returned to its 1845 Second Empire splendor to enhance the charm of its historic village setting. The interior has been completely reconfigured as a world-class performance venue that integrates the beauty of the ocean setting on which it adjoins. The oceanfront façade has been reshaped to open all public rooms to the harbor and add a new joyful and scaled face to the town's harbor edge.
Original Structure and Design Process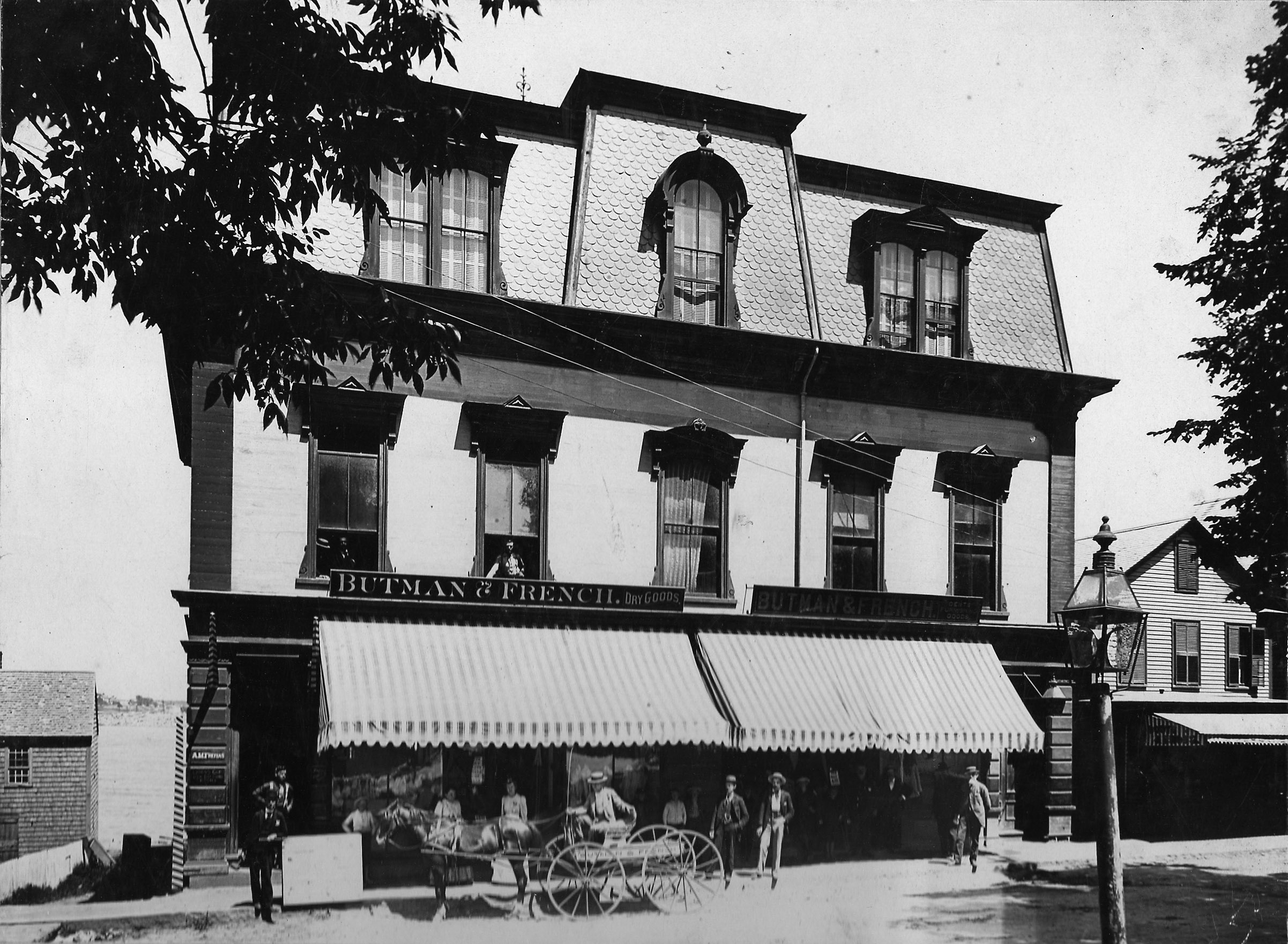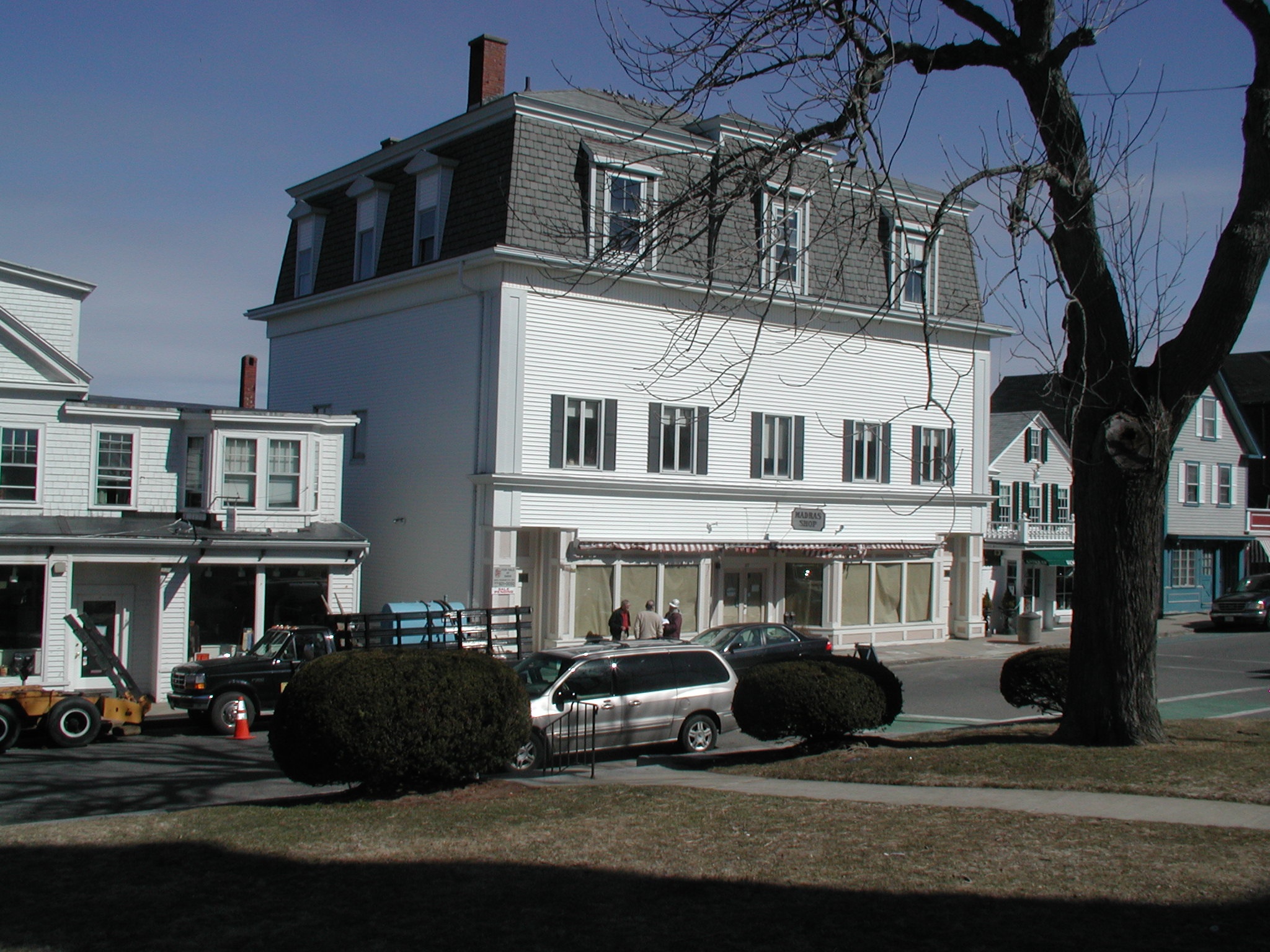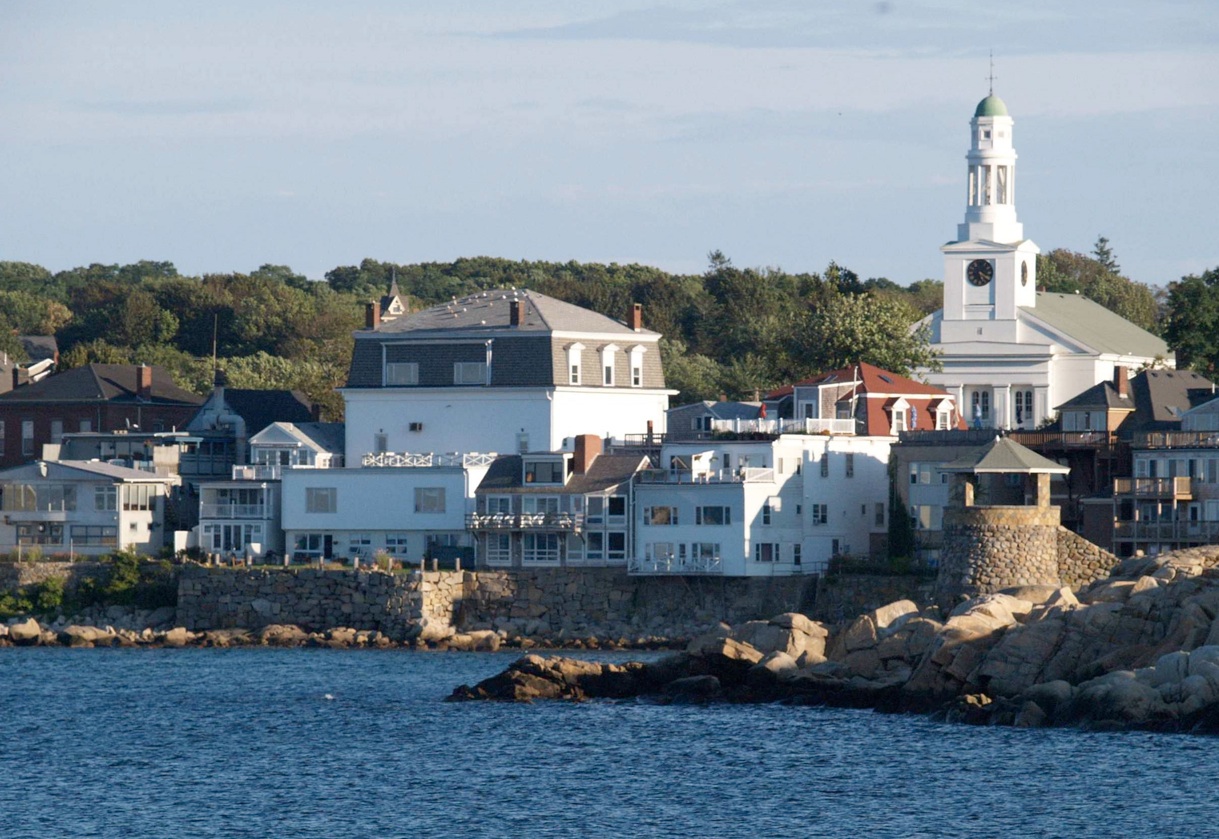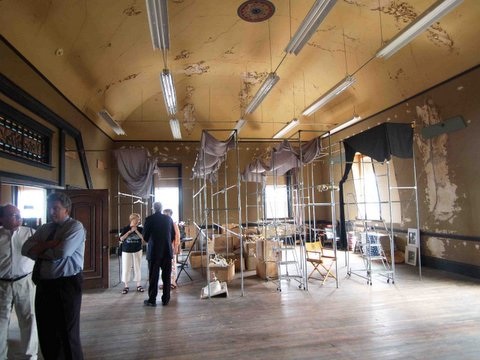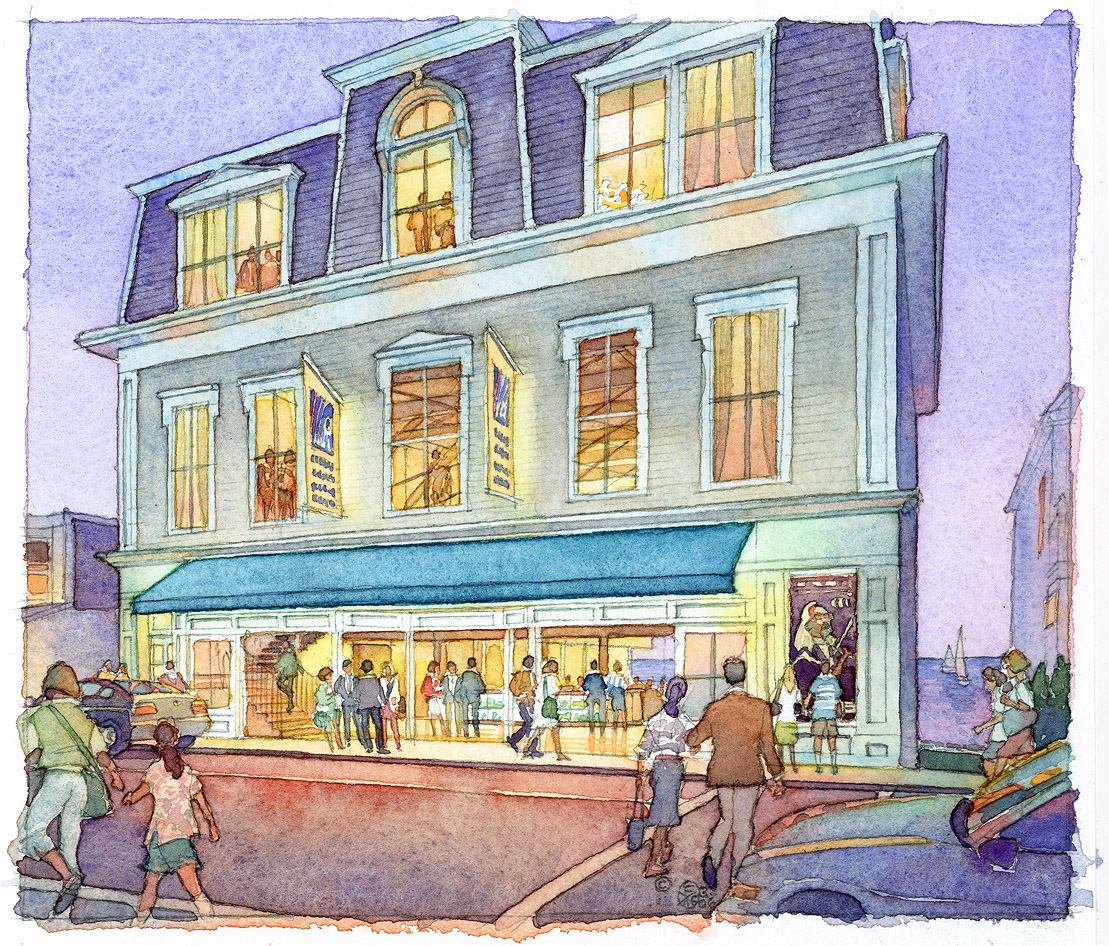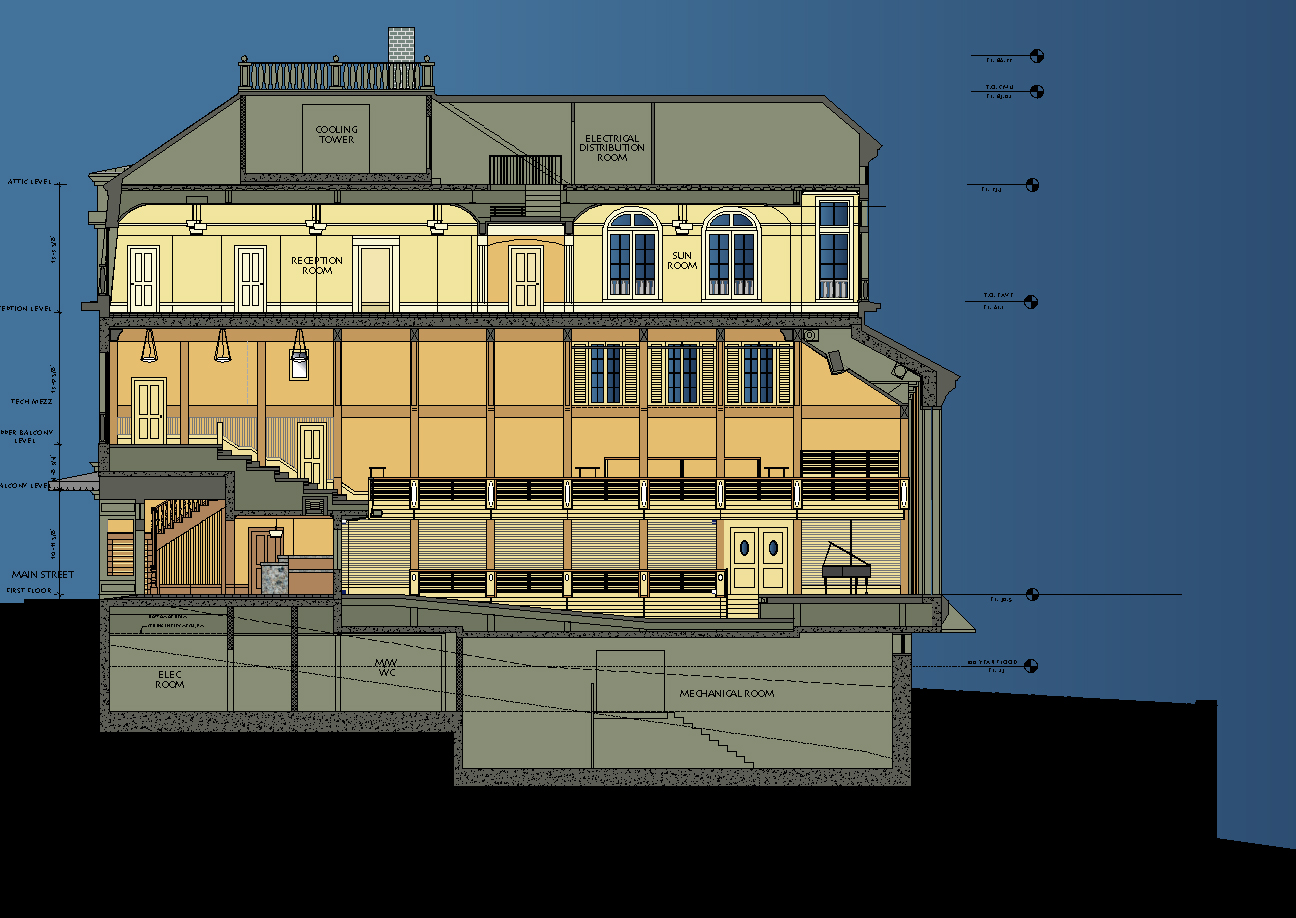 Project Data
STATUS: Completed 2010
SIZE: 17,300 gsf
COST: $13 million
Project Credits
OWNER: Rockport Music
OWNER'S REPRESENTATIVE: Design Technique, Inc.
CONTRACTOR: Consigli Construction Co., Inc.
ARCHITECT: Epstein Joslin Architects
Principals-in-Charge: Alan Joslin (Design and Management), Deborah Epstein (Special Projects, Interiors and Finishes), Designers: Marco Marraccini, Robert Picardy, Nino Sylvia, Oliver Wuttig, Jose Soliva, Model Makers: Tiffany Li, Gavin Reudisueli, Denver Thomas
TECHNICAL AND PERMITTING: AECOM (Ray Porfilio, Principal)
ACOUSTICIAN: Kirkegaard Associates
THEATER: Theatre Consultants Collaborative
STRUCTURE: Le Messurier Consultants, Inc.
MEP: TMP Consulting Engineers
LIGHTING: Ripman Lighting Consultants, Inc.
CIVIL AND LANDSCAPE: Earth Tech
COST ESTIMATE: Daedalus Projects, Inc.
SIGNAGE: Wojciechowski Design
IMAGE COPYRIGHT: All slideshow Robert Benson except 4,8 Michael Lutch
Honors and Awards
2011 BSA: Honor Award for Design Excellence
2011 USITT: Architecture Merit Award
2011 BUILD NEW ENGLAND: Honor Award
2011 PRAGUE QUADRENNIAL: Selected for Exhibition
2010 BOSTON GLOBE: "Best of the New"
2012 IESNA: Regional Award for Excellence in Lighting
2012 IESNA: Edmin Guth Memorial Award for Interior Lighting
2012 IESNA: Regional Award of Merit