A carefully integrated addition to the historic property of The Breakers, the Welcome Center of the Preservation Society of Newport County provides a permanent location for essential visitor services, including ticketing, exhibitions, refreshments, and restrooms for their many fabled properties. The Welcome Center serves as an accessible, state-of-the-art facility to sustain the educational mission of the organization and enable people to visit the PSNC's properties year-round.
The historically sensitive pavilion-like design embedded within restored and reinterpreted gardens on the grounds avoids competing with The Breakers. Sightlines from the Ochre Point Gatehouse and Breakers mansion were carefully studied to avoid intruding on the historic view corridor, and the copper-clad Welcome Center utilizes the light, delicate metalwork associated with late 19th-century garden conservatories to evoke an architectural language consonant with the Newport mansions. Closely linked to site and history, the center re-establishes a significant garden path and complements the landscape with the addition of a shady, vine-covered trellis to further enrich the experience of visitors.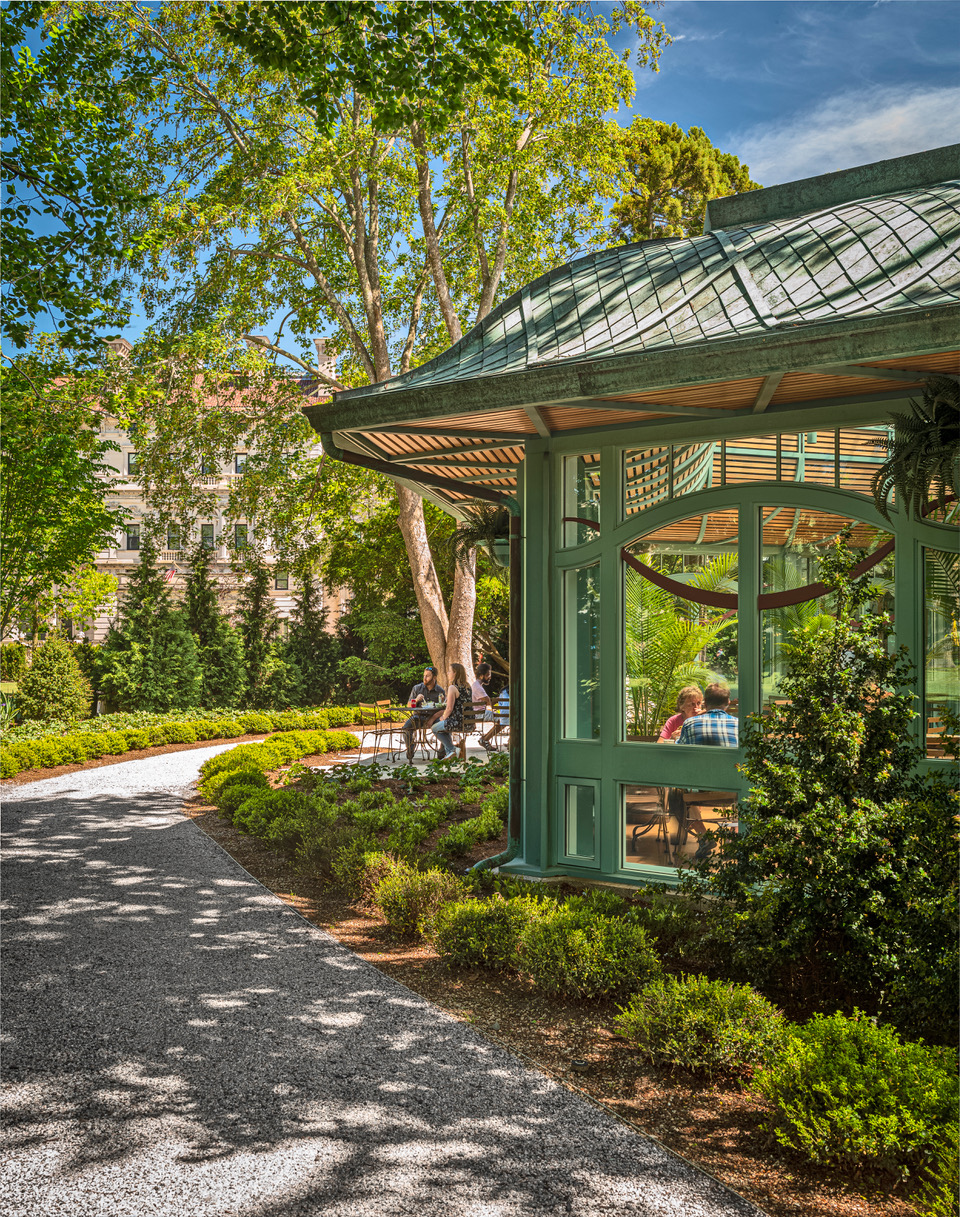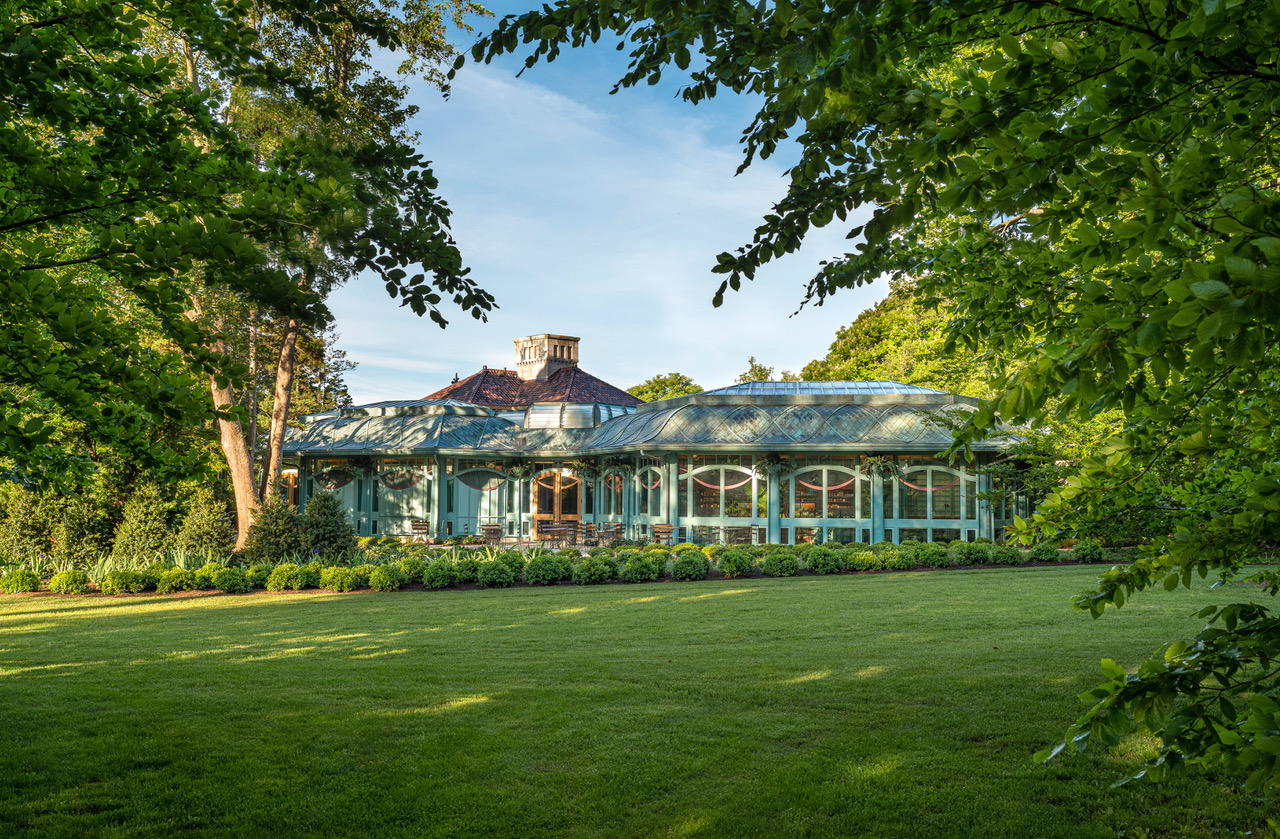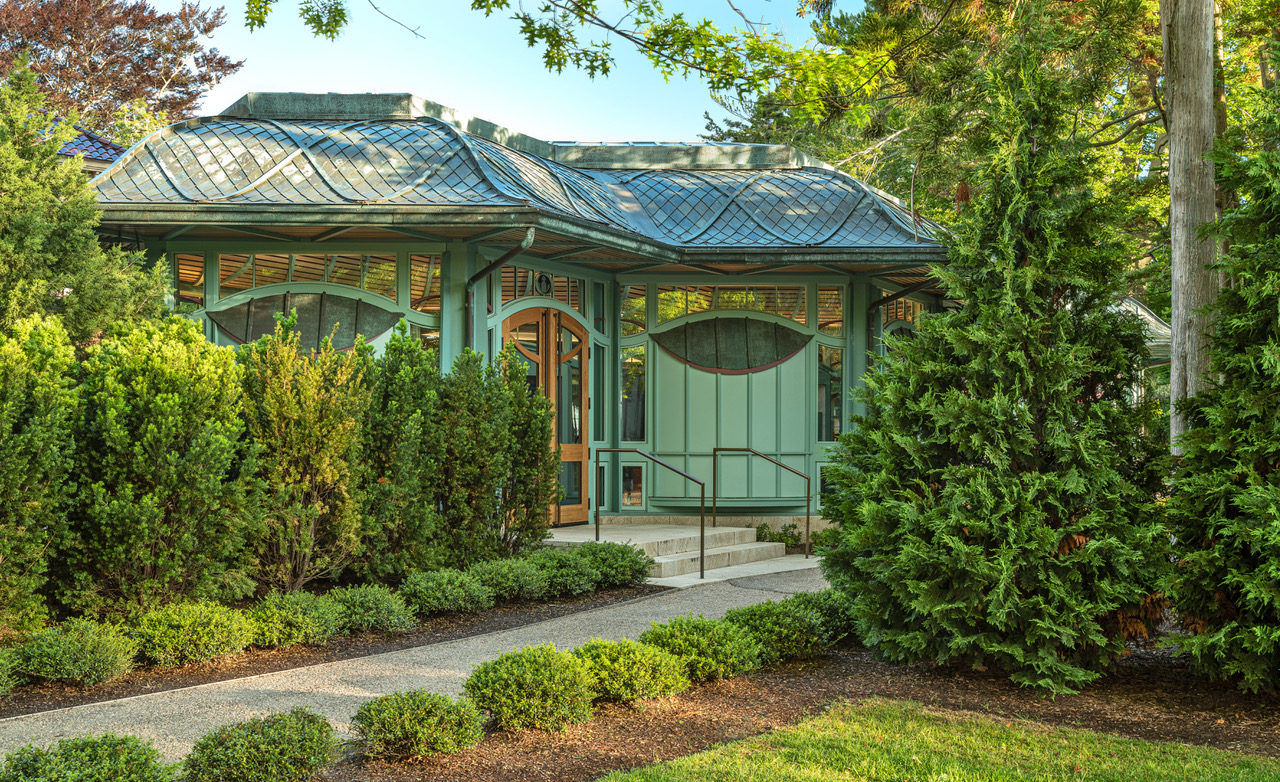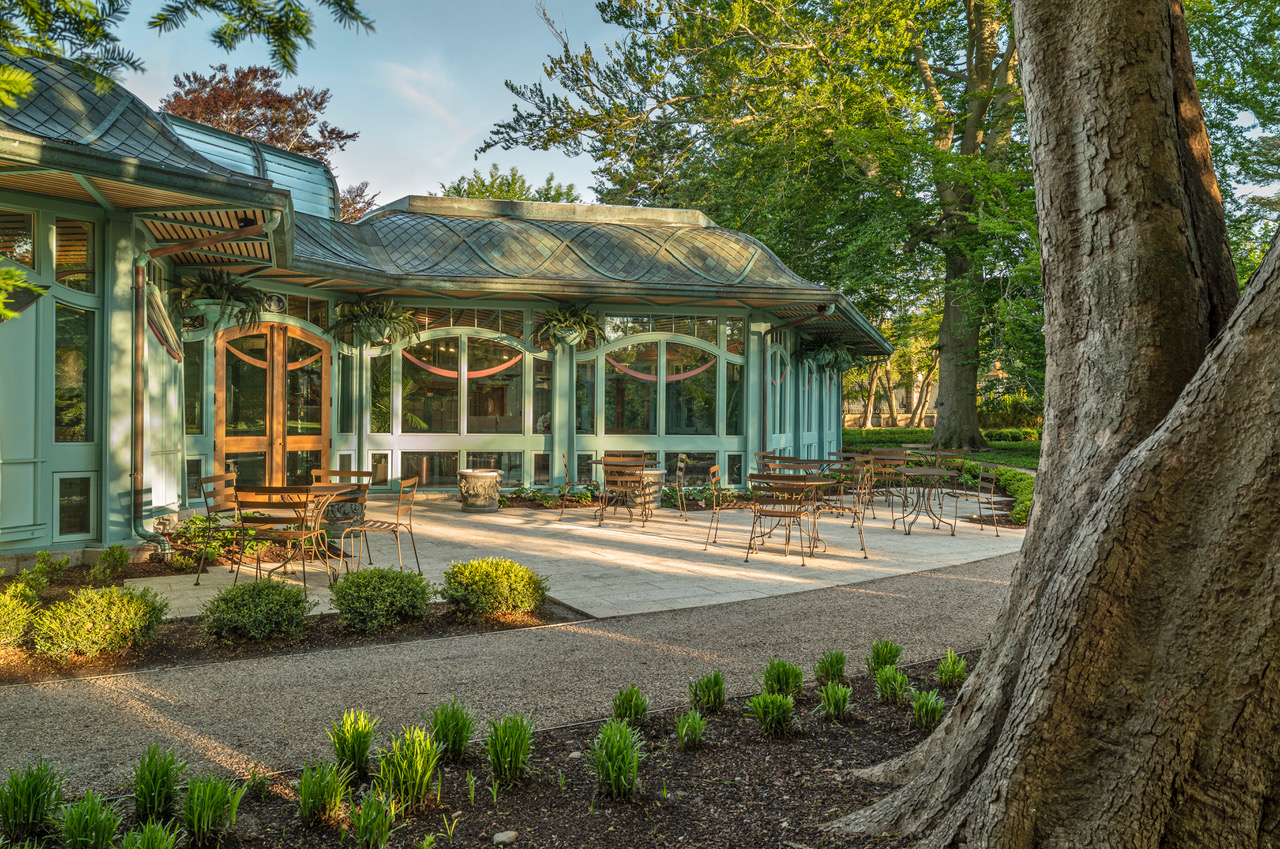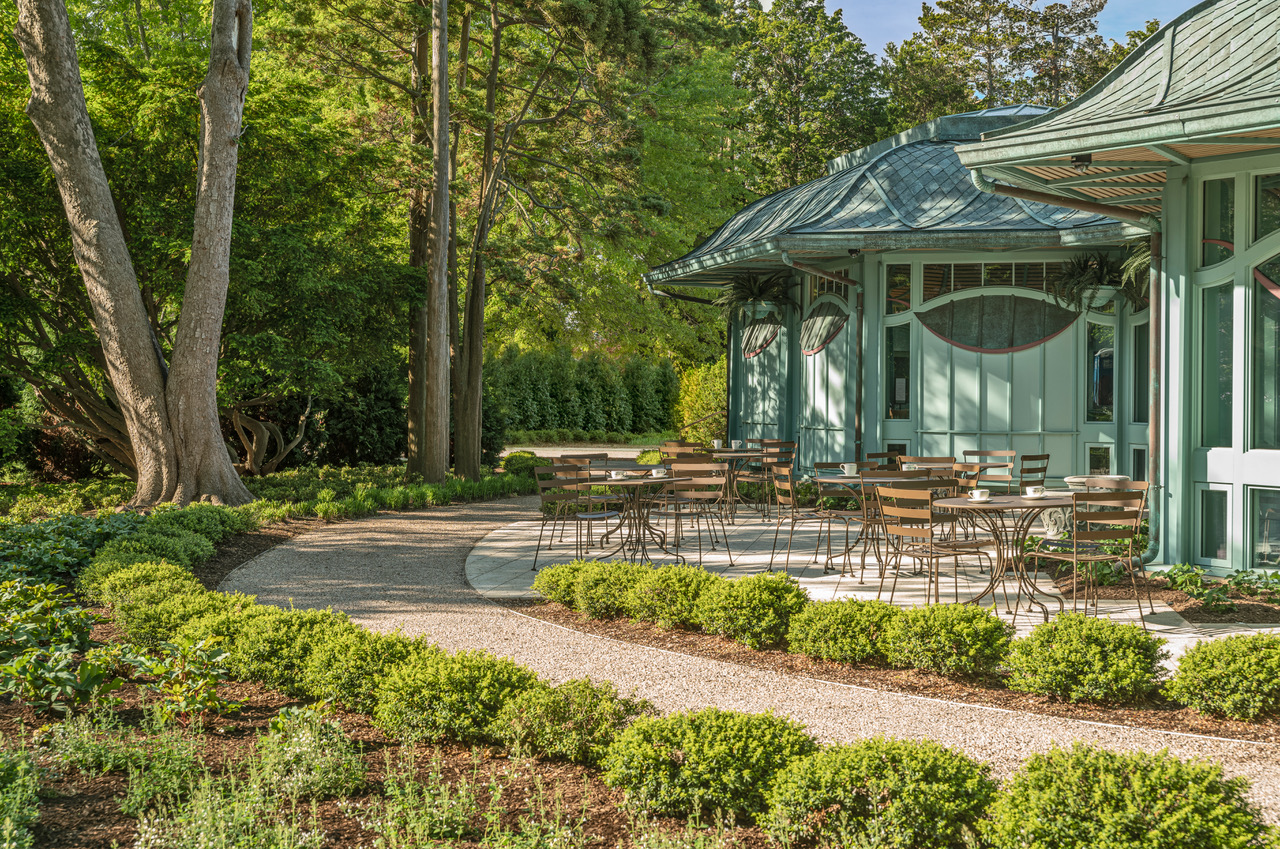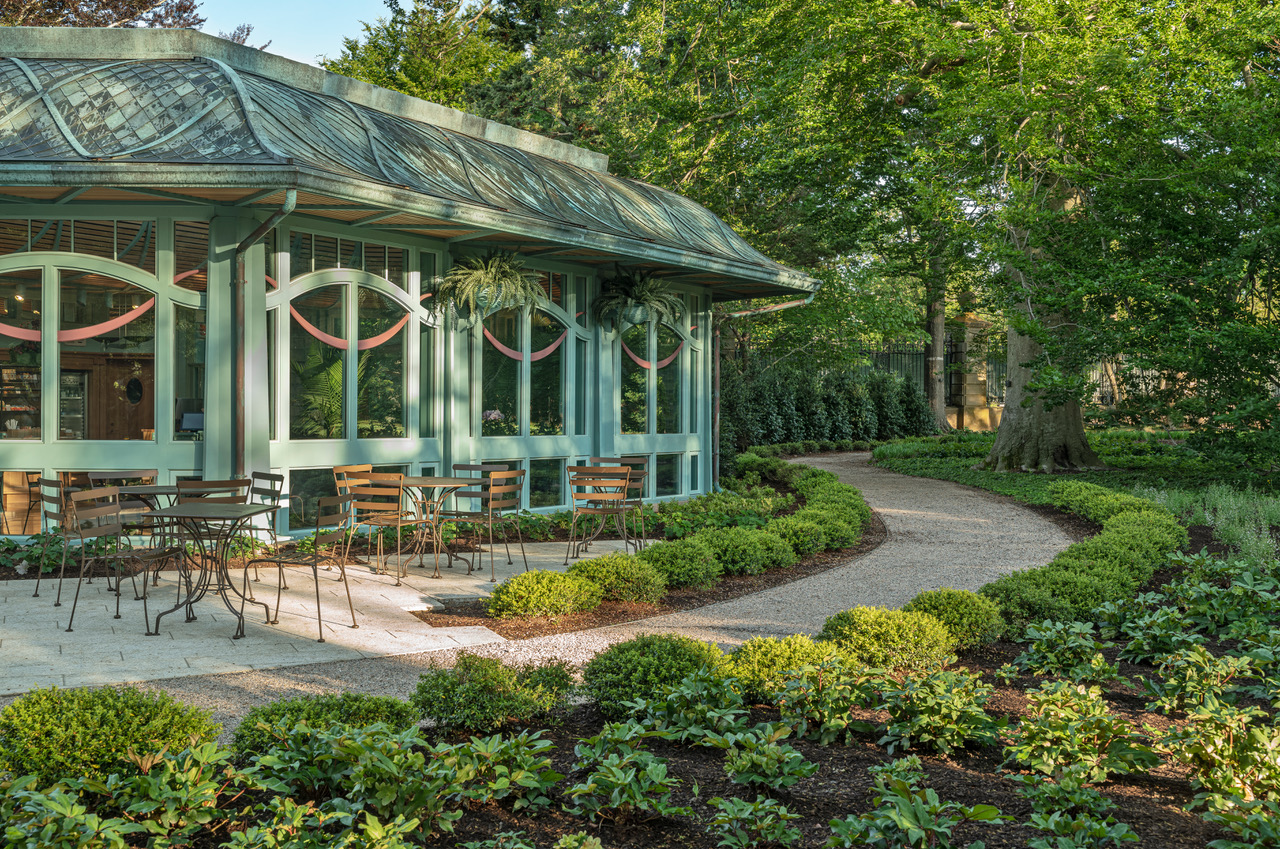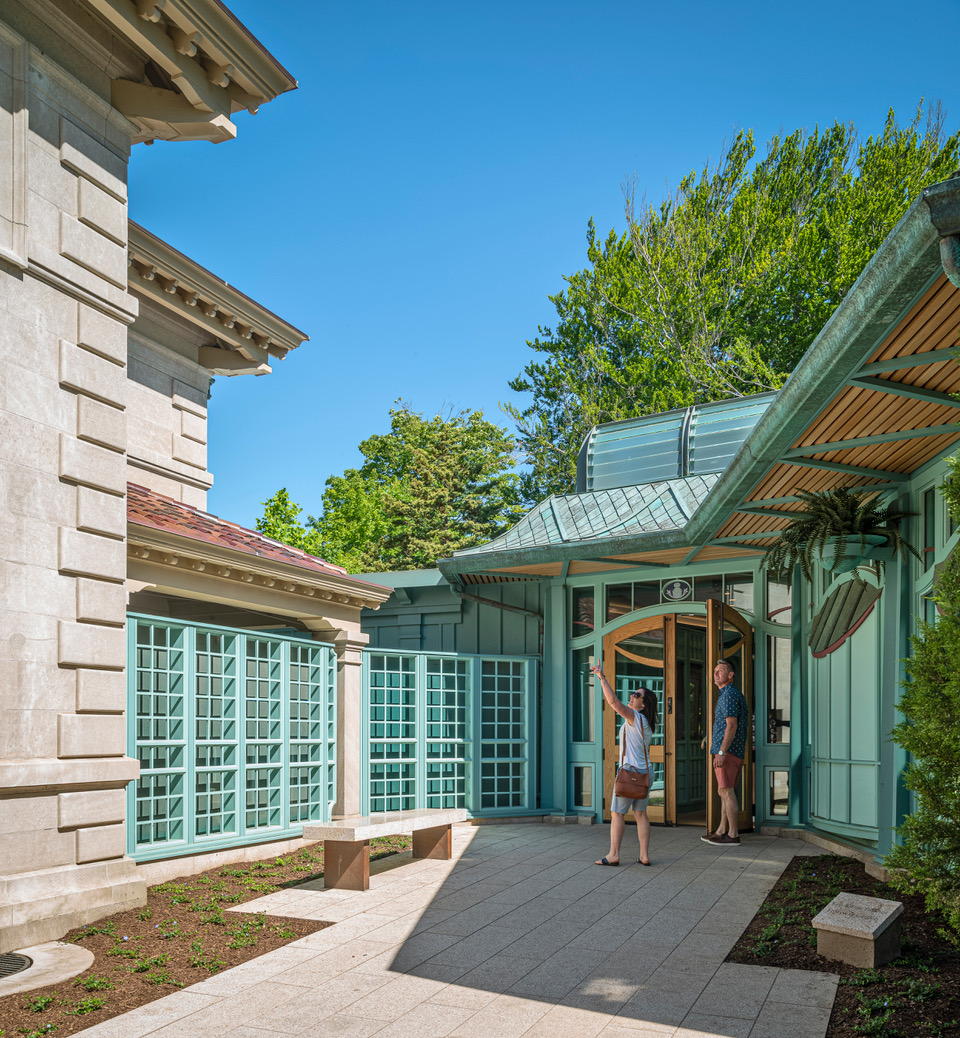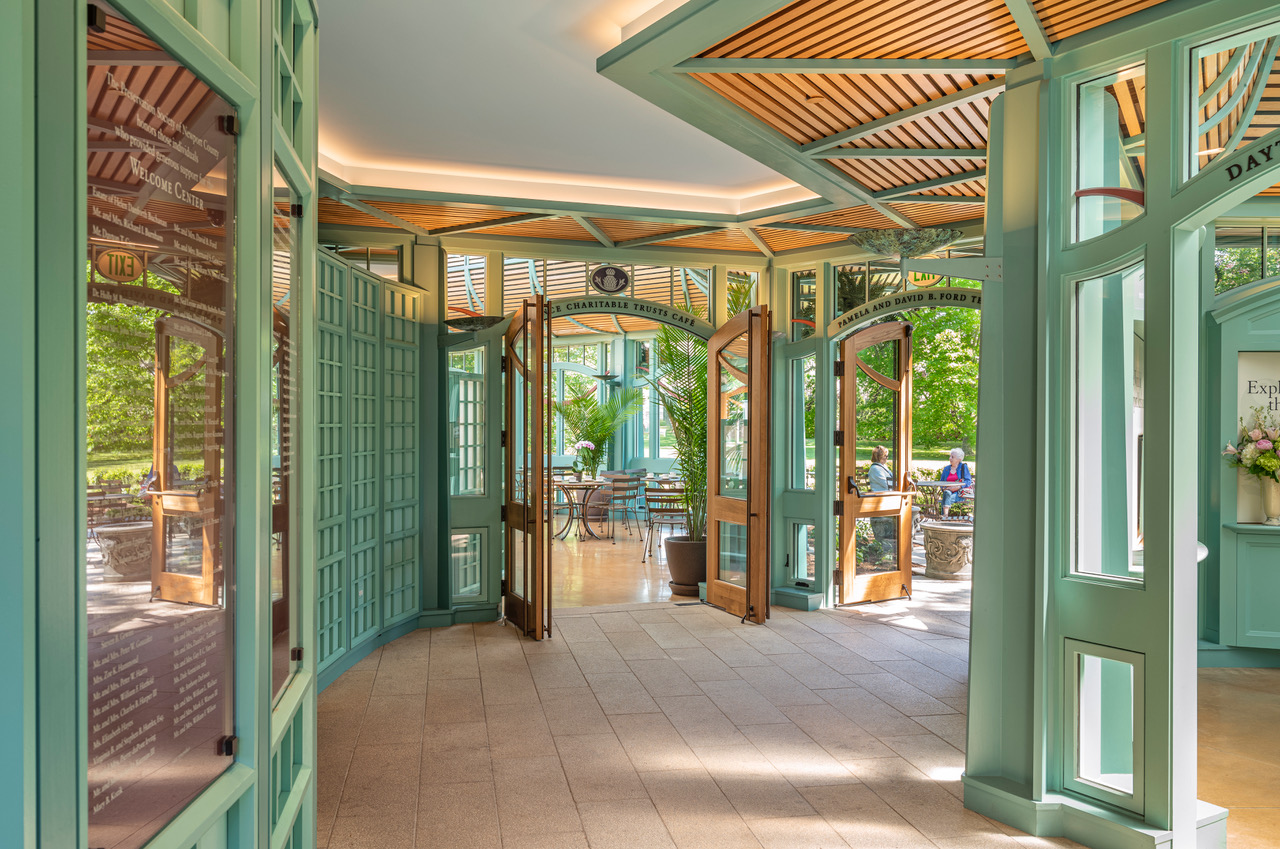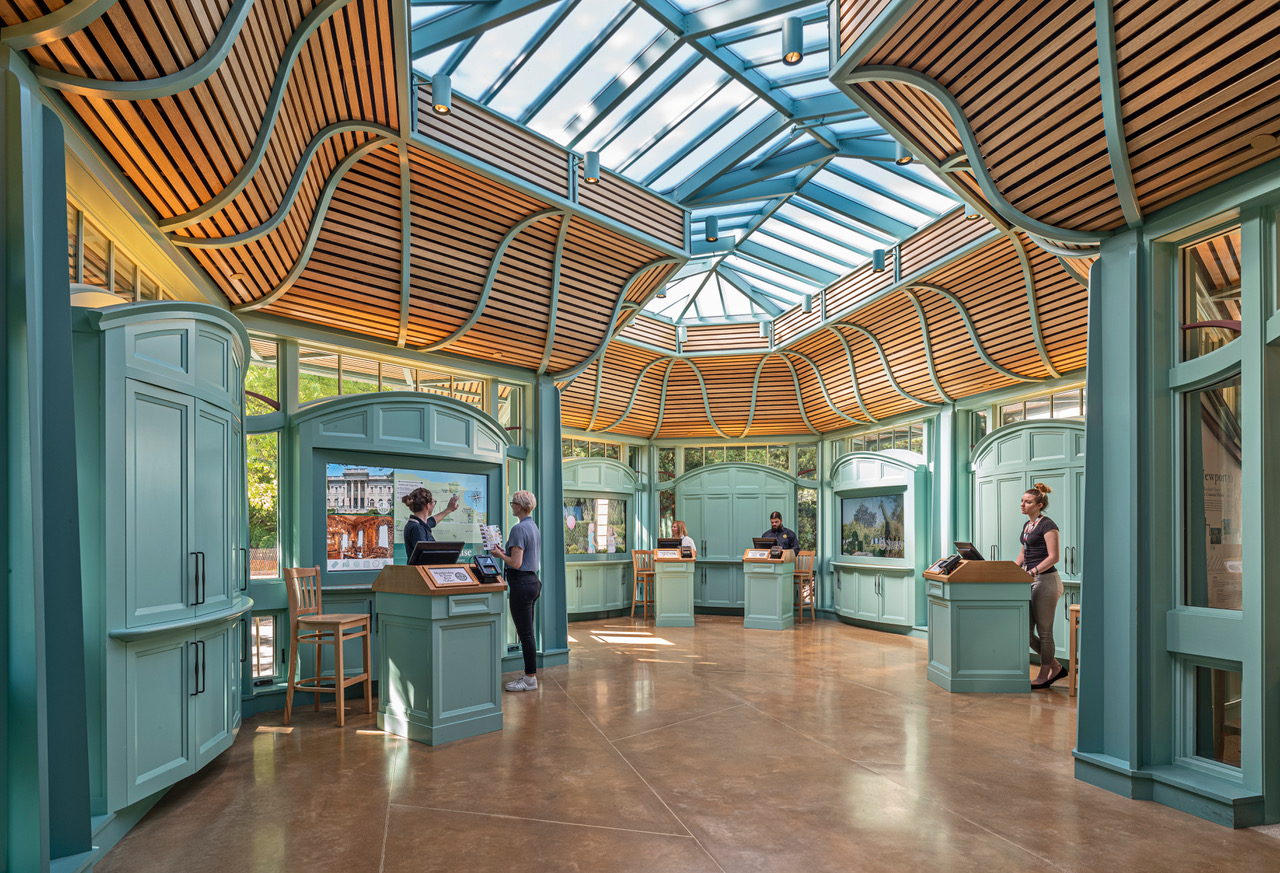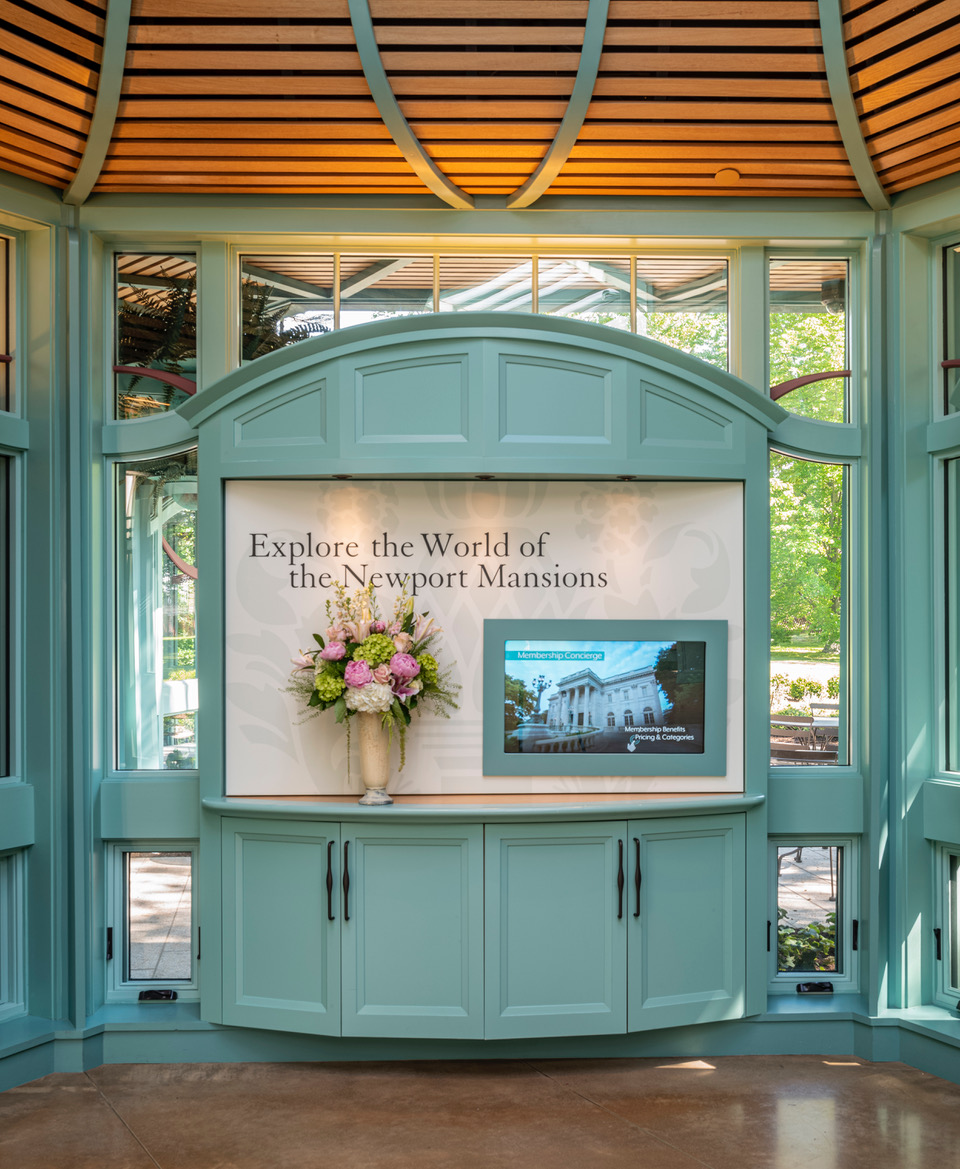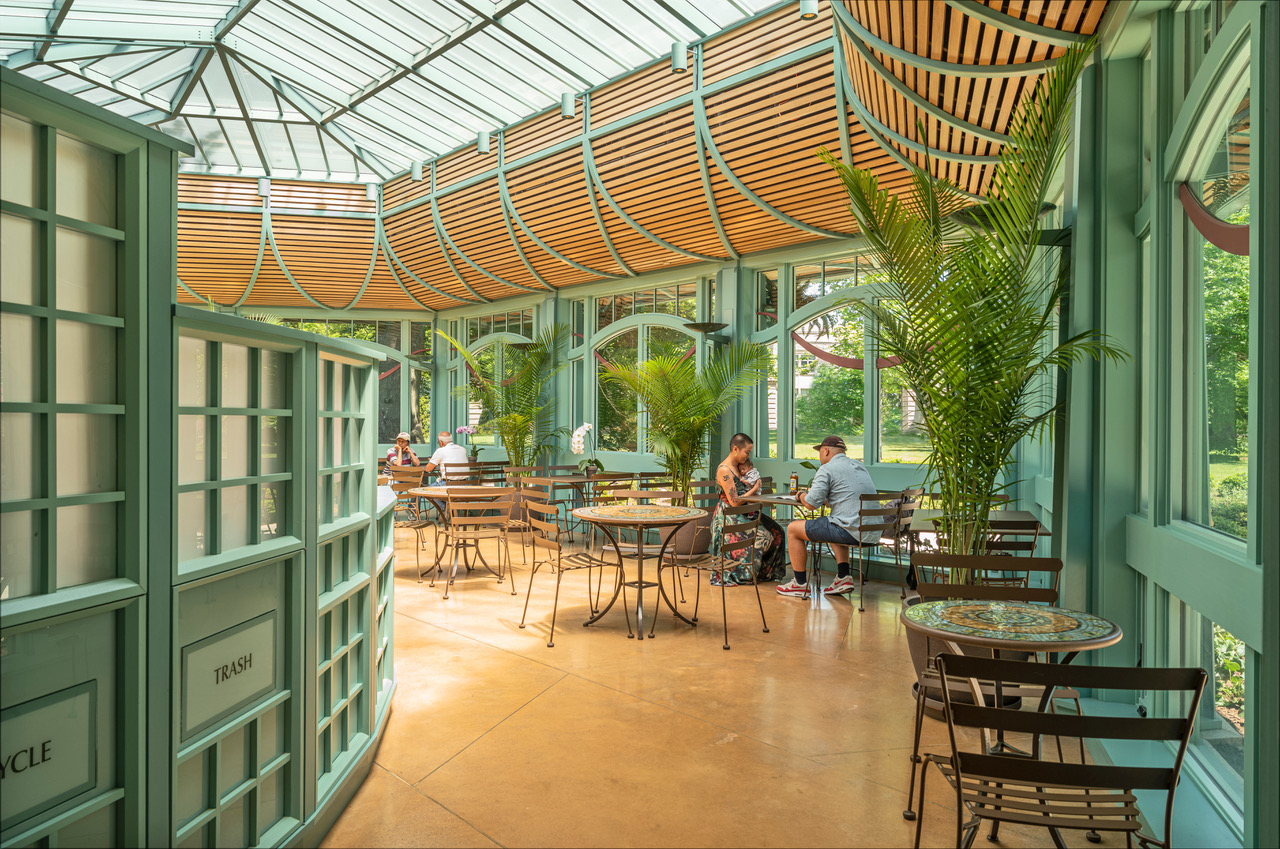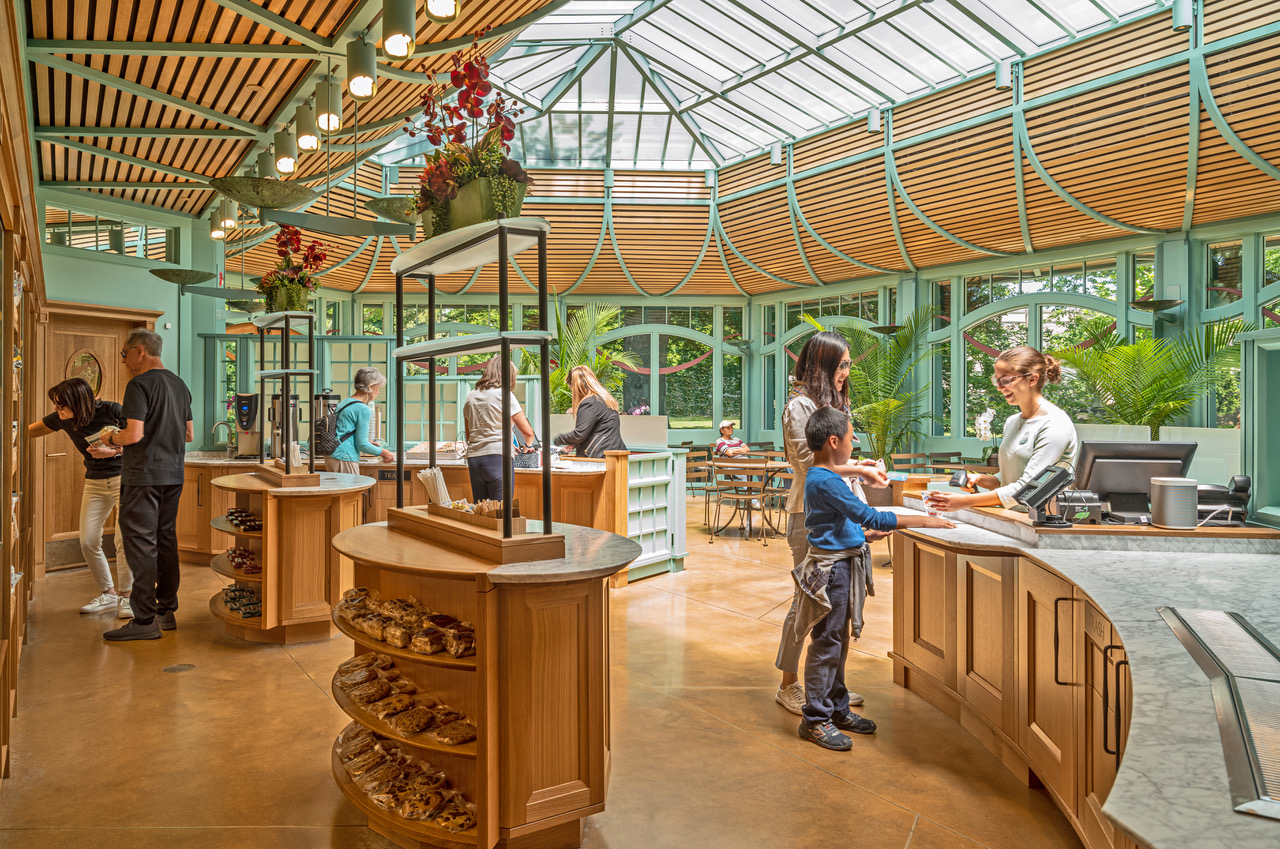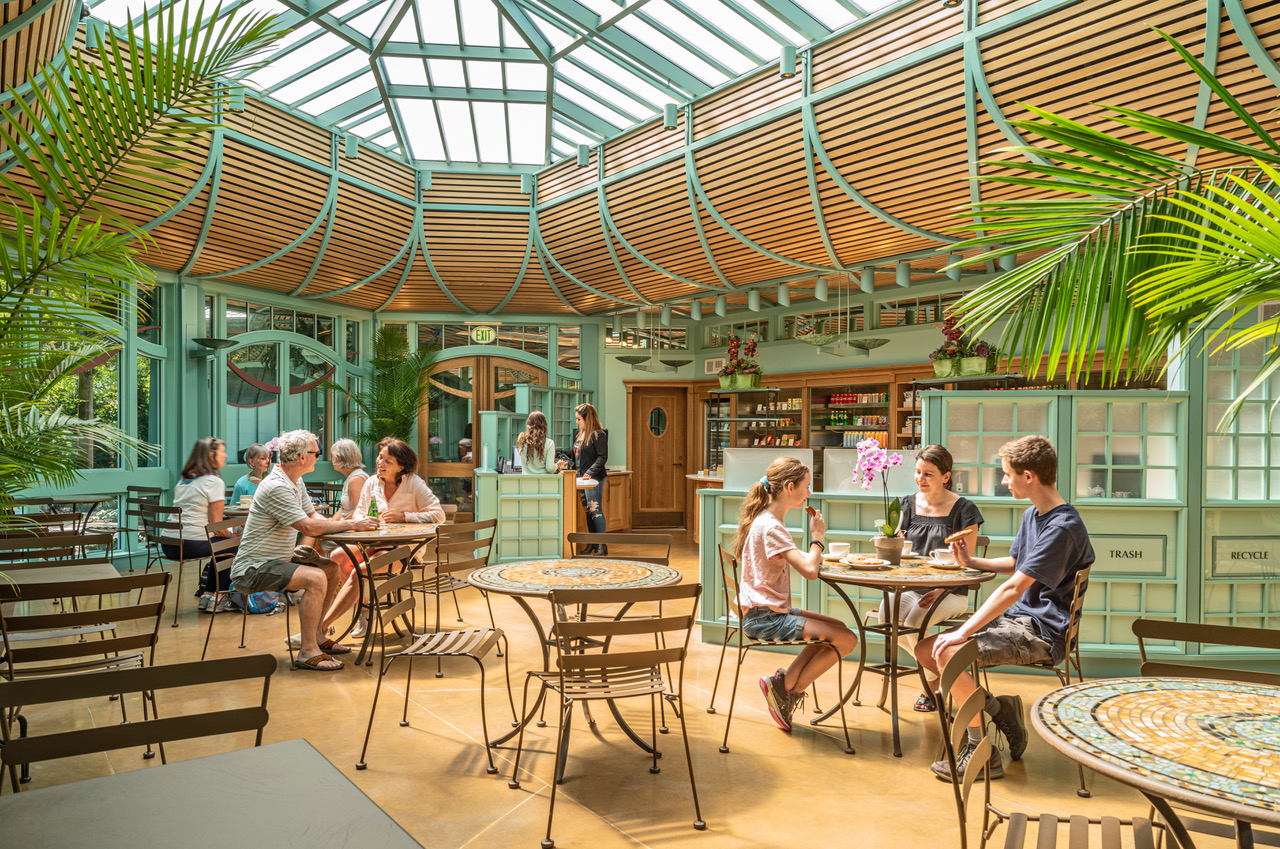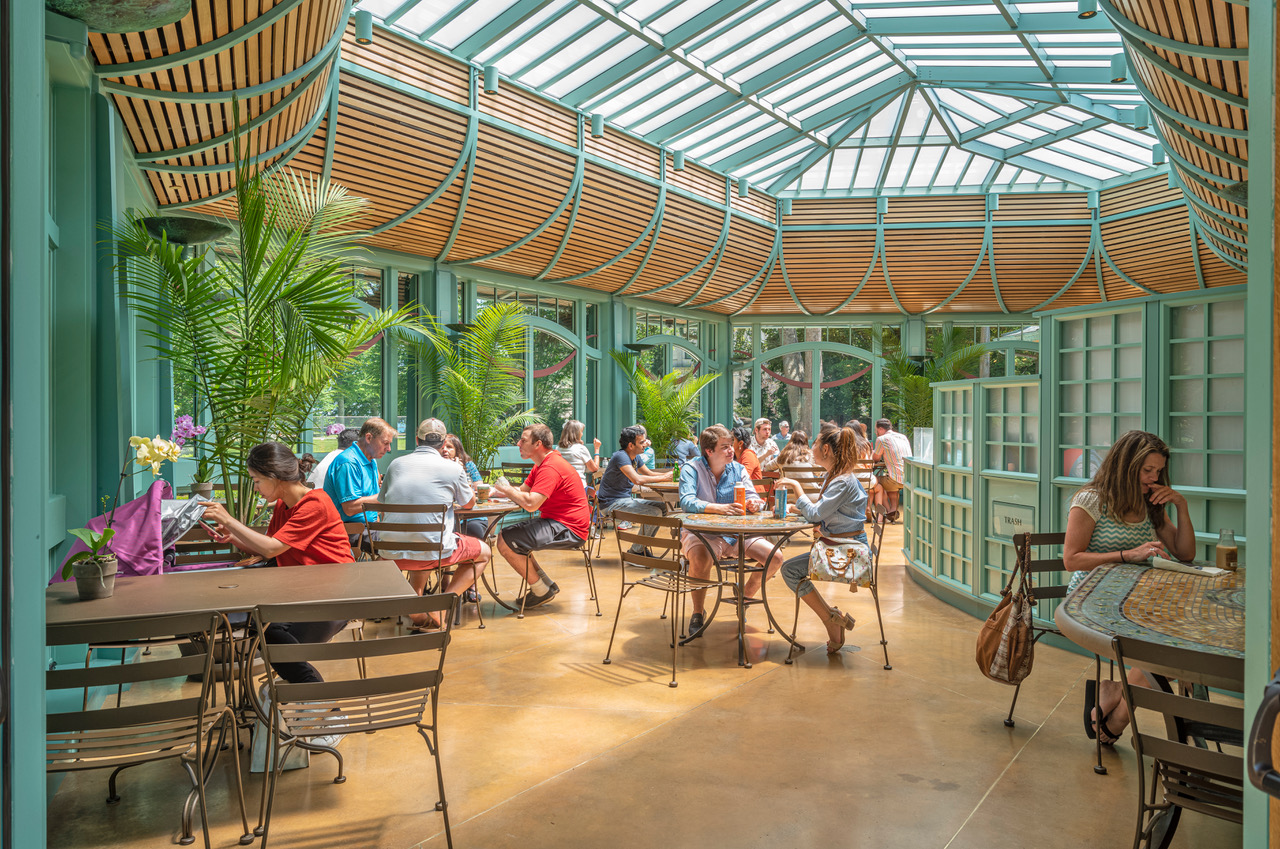 IMAGE COPYRIGHT: Richard Mandelkorn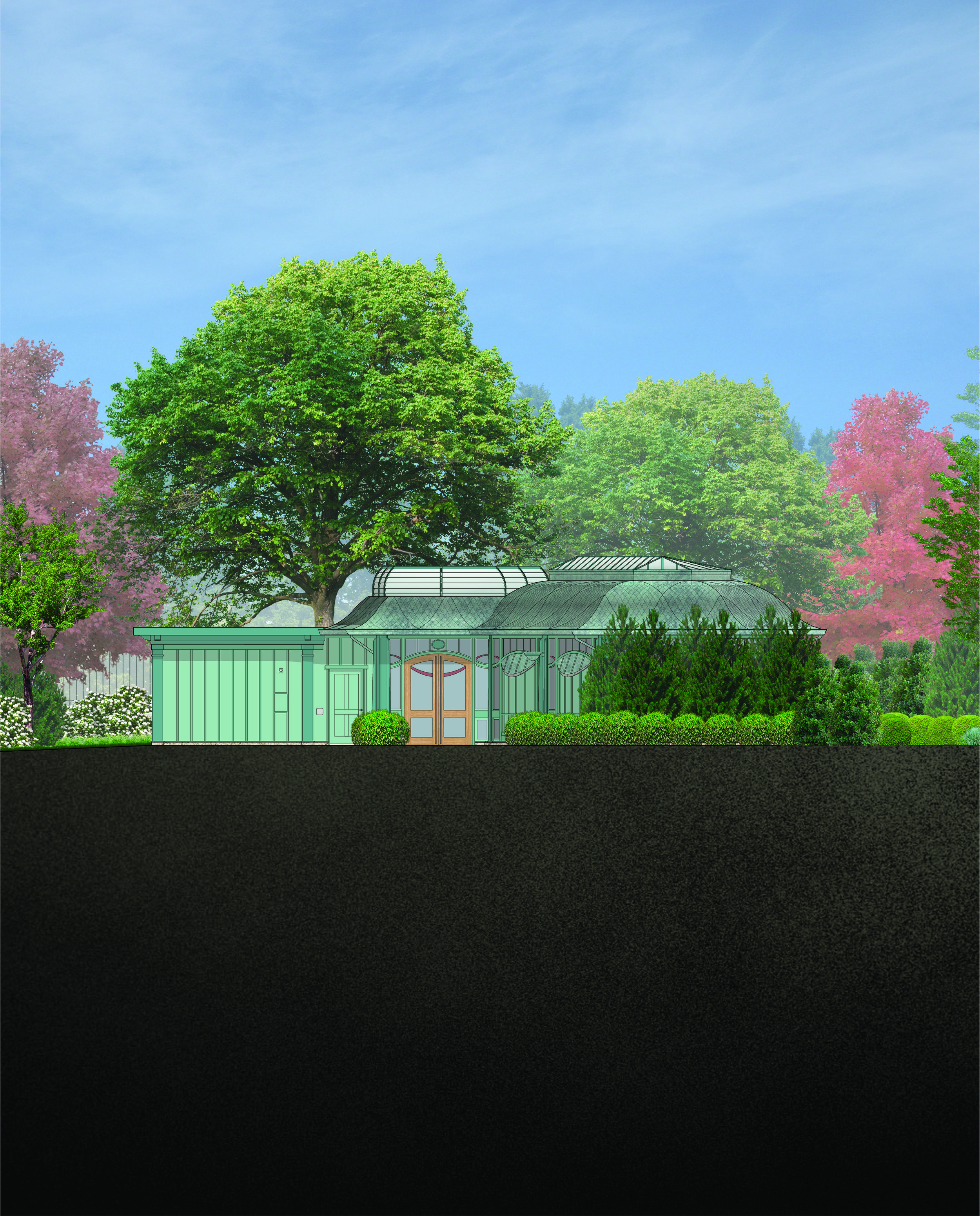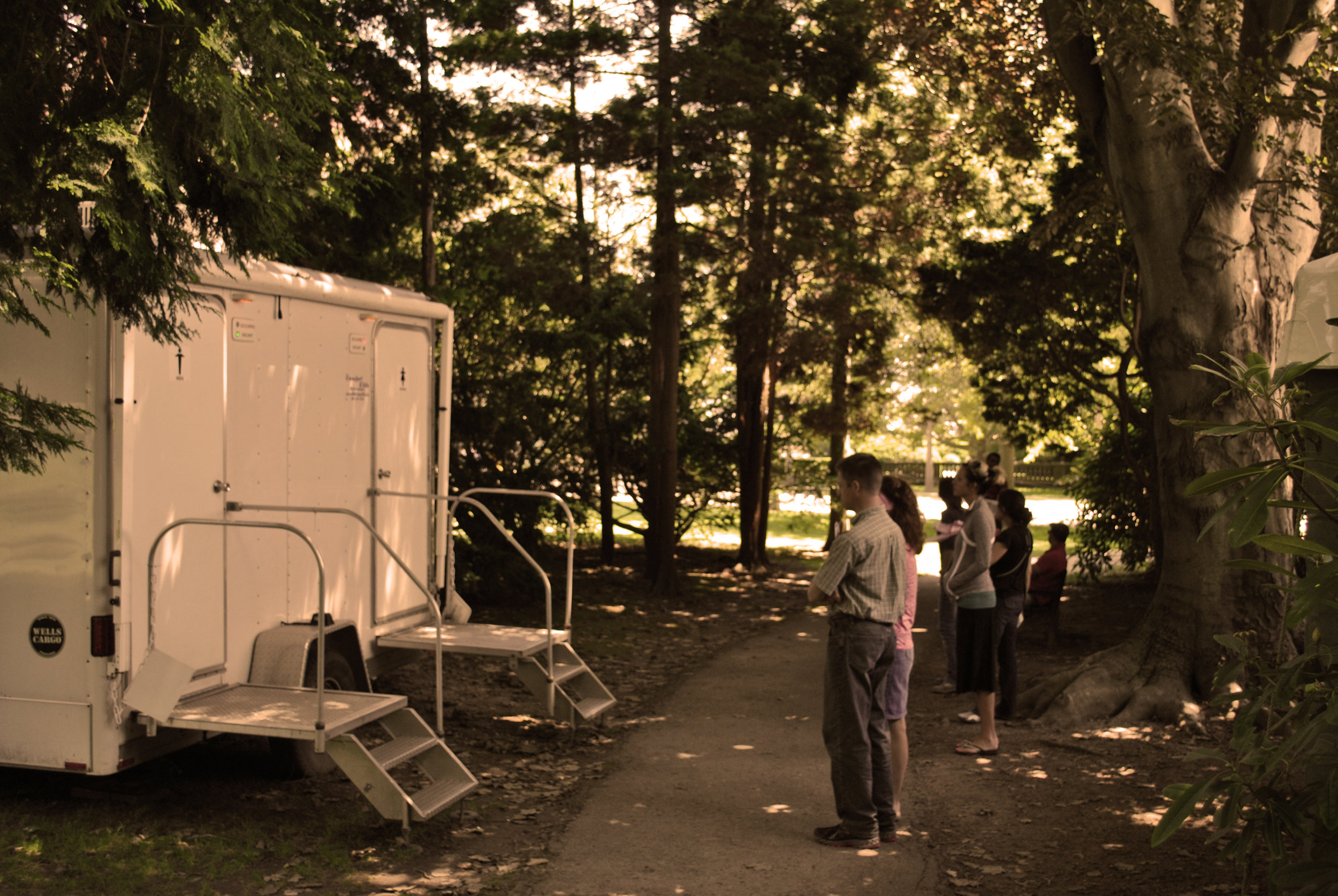 Project Data
STATUS: Completed 2018
SIZE: 5,000 sf
COST: $5.4 million
Project Credits
OWNER: Preservation Society of Newport County
CONTRACTOR: Behan Bros.
ARCHITECT: Epstein Joslin Architects
Principals-in-Charge: Alan Joslin, Deborah Epstein, Technical Architect: Arthur Pinkham, Designers: Chimaobi Izeogu, Robert Picardy, Diandra Maselli
LANDSCAPE ARCHITECT: Reed Hilderbrand
EXHIBIT DESIGNER: EXPERIENCE DESIGN
LIGHTING DESIGNER: RIPMAN LIGHTING CONSULTANTS
CIVIL: BETA GROUP
STRUCTURAL: ODEH ENGINEERS
MEP: AKF ENGINEERS
Honors and Awards
2018 PSNC: Laurel Award for Exceptional Contributions to Historic Preservation in the Area of Artisanship