Located within the heart of the Village of La Jolla, CA, The Conrad Prebys Performing Arts Center for La Jolla Music Society is designed as a world-class destination for staging its renowned Summerfest events; supporting the continued growth of the Society's high-level music, dance, film and opera performances; expanding the opportunities for educational programing; and enhancing the identity of the La Jolla cultural community.
The facility boasts a 500-seat state-of-the-art concert hall with variable acoustics, stage configurations, and media projection capabilities. Across the courtyard a 150-seat flexible use performance, education and/or social space offers a youthful and energetic alternative. And the outdoor garden plaza, protected from the street by a terra cotta veil, not only serves both as a mixing lobby, but also offers a lively social/performance space all its own.
Growing out of an in-depth community planning process, the facility is shaped as an intimate composition of smaller structures and open spaces that maintain the traditional building scale of the Village, borrowing in form and material from the spirit of beloved architectural gems of the La Jolla and the broader San Diego area, that speak to the unique culture and climate of the region, yet wholly contemporary in nature.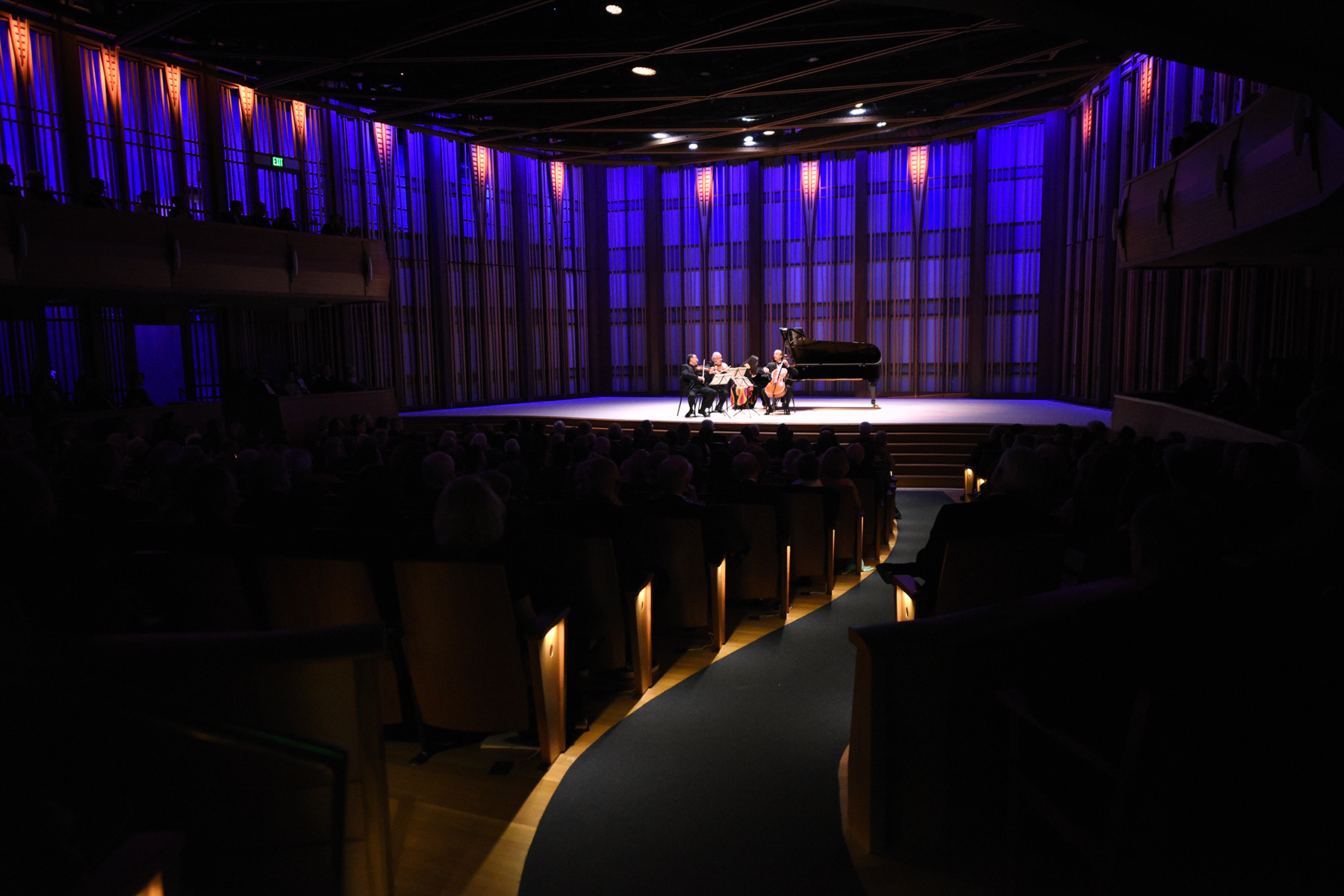 Image copyright: EJA(1,4,11,14-16), Douglas Gates (2,3,5-10,12,13)
Diagrams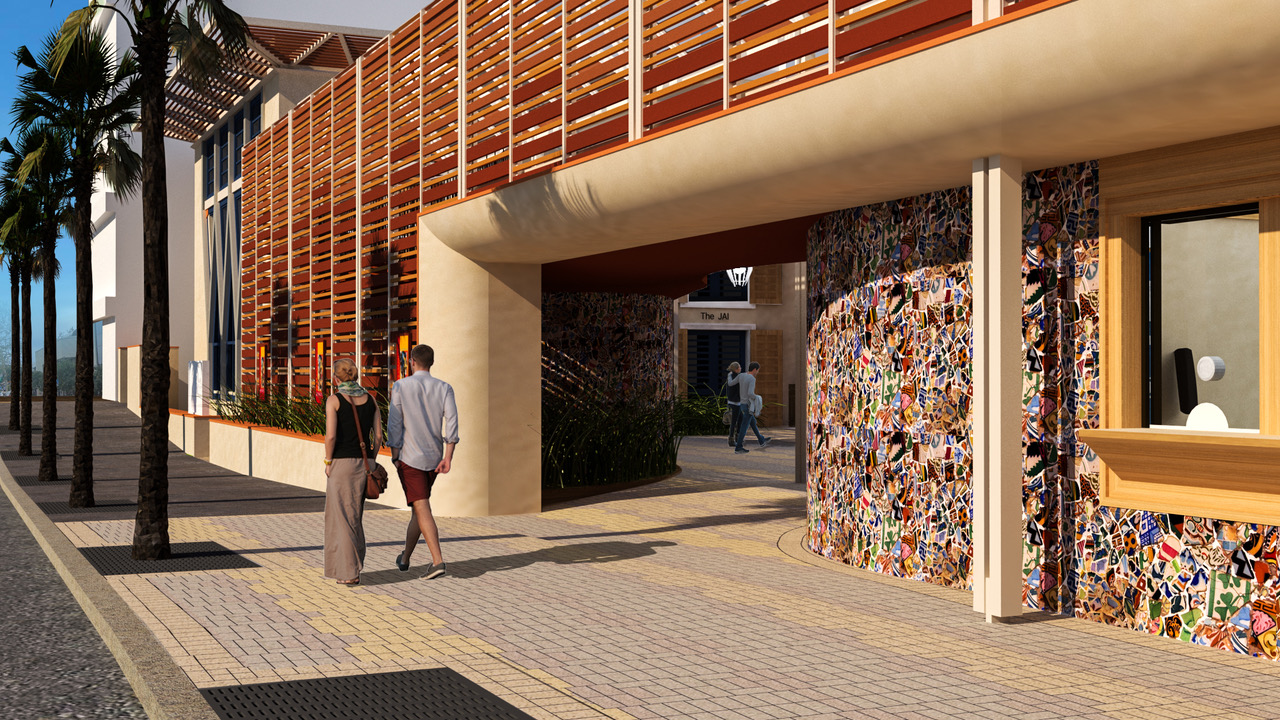 Project Data
STATUS: Completed 2019
SIZE: 49,000 sf
COST: $42 million

Project Credits
OWNER: La Jolla Music Society, La Jolla, CA
CONTRACTOR: DPR Construction
ARCHITECT: Epstein Joslin Architects
Principals-in-Charge: Alan Joslin (design), Ray Porfilio (PM), Deborah Epstein (Special Projects, Interiors and Finishes), Project Designer and Senior Associate: Robert Picardy, Designers: Kuzina Cheng, Chimaobi Izeogu, David Foxe
ASSOCIATE ARCHITECT: Joseph Wong Design Associates
ACOUSTICIAN: Nagata Acoustics
THEATER: Theatre Consultants Collaborative
LANDSCAPE ARCHITECT: Burton Landscape Architecture Studio
CIVIL/STRUCTURAL ENGINEER: Burkett & Wong Engineers
MEP: Syska Hennessy Group
IMAGE COPYRIGHT: Opening Weekend photos, Douglas Gates & EJA; Event Shots, Steve Uzell; Diagrams and Trellis Features, EJA; Design renderings, Dennis Allain
Awards
2019 ENR California South, Cultural/Worship, Best Project Award