This state-of-the-art, sustainable upgrade for a 90-year-old fraternity house meets or surpasses the standards of new housing evolving on the MIT campus. Key components of the project strengthen communal learning, improve and enhance the presence of the house on campus and Memorial Drive, and make the entire house handicap accessible. The required addition of an elevator presented an opportunity for a dramatic new tower, with glass-enclosed common study/social rooms at each landing that look back to the athletic fields and new campus buildings. Common areas within circulation paths on each of the upper floors are flexibly connected to an adjoining six-person "study suite," encouraging collaboration and interaction. New connections and enriched multimedia technologies among common spaces on the first floor and a new dining terrace with views of the Charles River generate a cluster of flexible and active social spaces. Newly defined spaces at the exterior edges of the building provide fraternity brothers with visual and physical connections with both the flow of campus activity and the city, reinforcing their engagement with the broader community.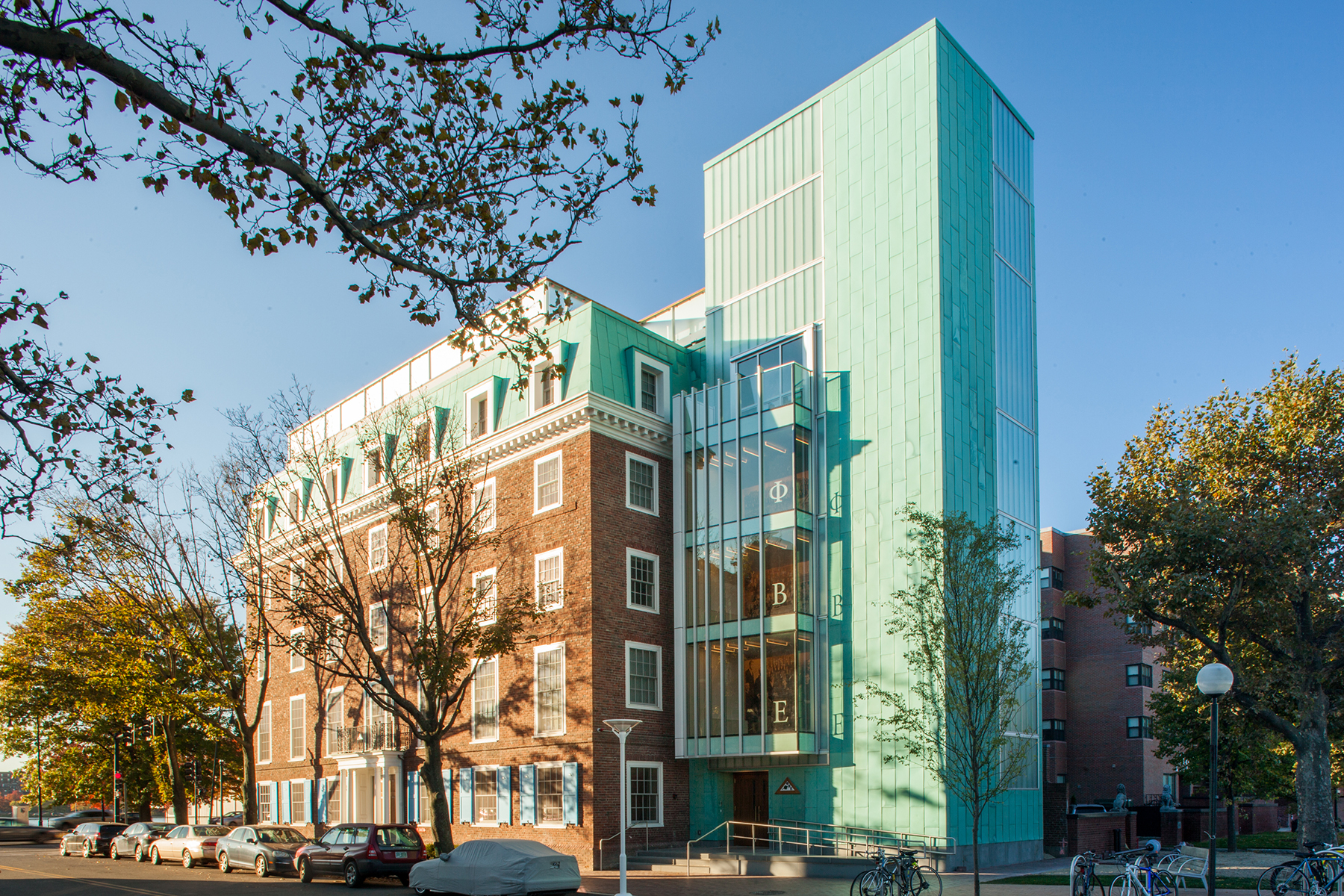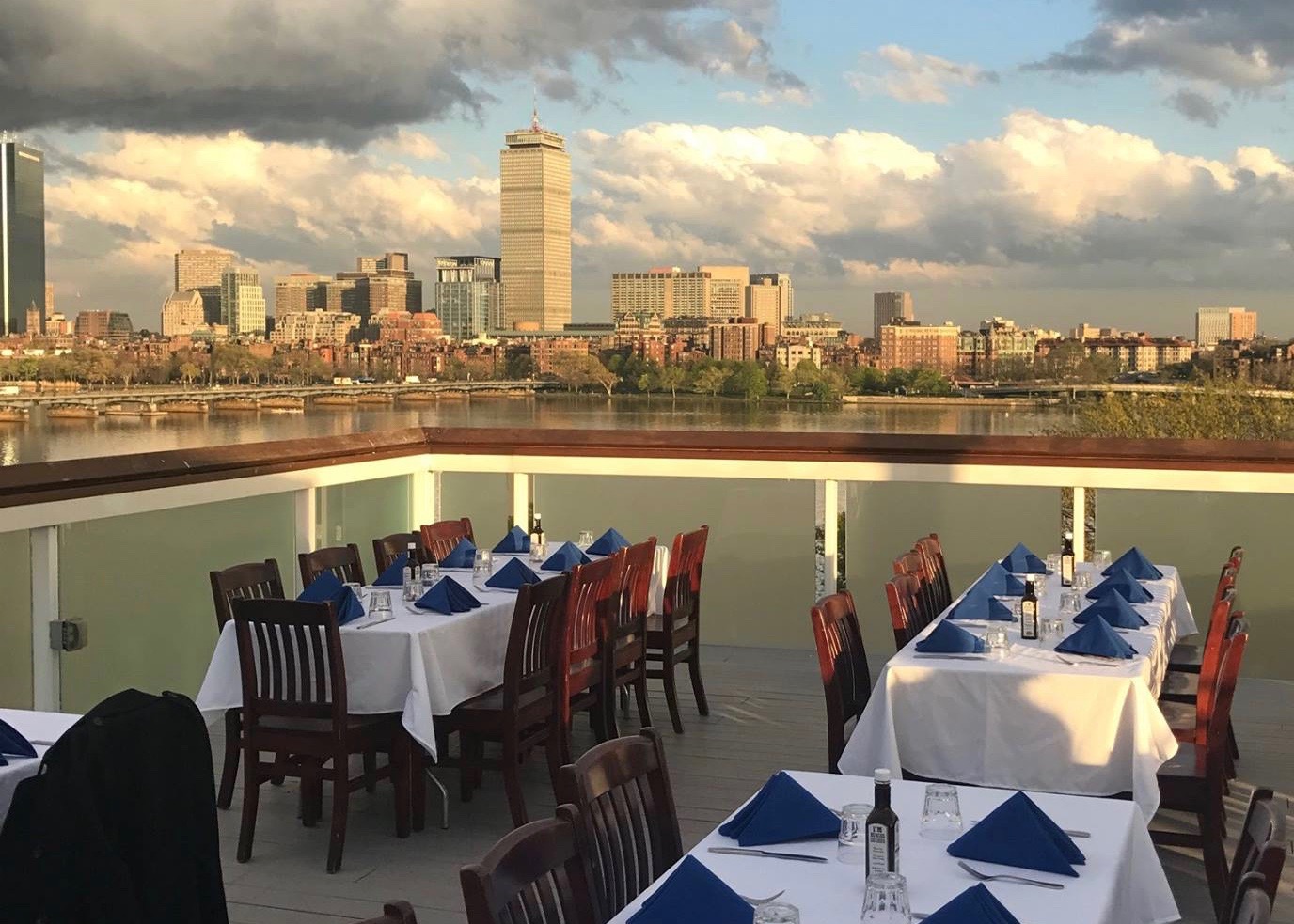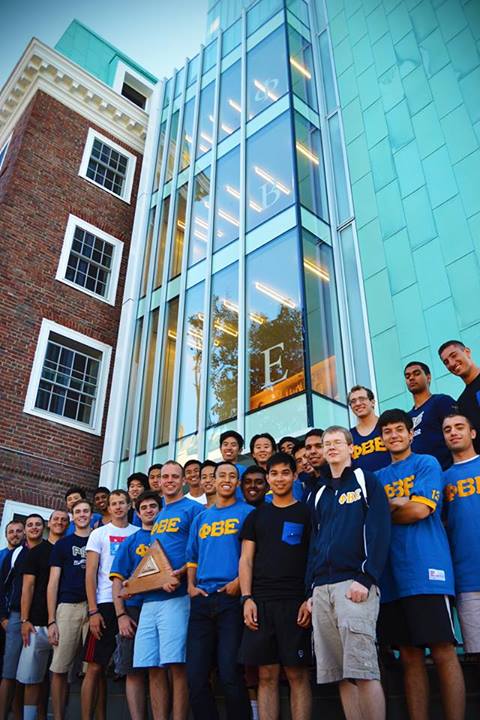 Project Data
STATUS: Phased, full completion 2015
SIZE: 12,760 sf renovation; 2,240 sf new
COST: $5.9 million, phased
Project Credits
OWNER: Phi Beta Epsilon Corporation
OWNER'S REP: Steven Carhart, Bob Steininger, Peter Cooper, Mike Skeldon
CONTRACTOR: Metric Construction
ARCHITECT: Epstein Joslin Architects
Principals-in-Charge: Alan Joslin (design), Ray Porfilio (project manager), Deborah Epstein (finishes), Technical Architect: Arthur Pinkham, Designers: Andy Golubitsky, Anthony Lawson, Diandra Maselli
STRUCTURE: Roome and Guarracino
HVAC: Air Water Energy Engineers, Inc.
ELECTRICAL: Johnson Engineering and Design, Inc.
LIGHTING DESIGN: Ripman Lighting Consultants
PLUMBING/FIRE PROTECTION: Forte Engineering
LANDSCAPE: Saporta Landscape Architecture
CIVIL: Nitsch Engineering
STEAM: Vanderweil Engineers
IMAGE COPYRIGHT: Neil Alexander
Honors and Awards
2016 ILLUMINATION ENGINEERING SOCIETY: Lighting Merit Award
2016 LIGHTING DESIGN + APPLICATION: Lighting Award