The improved Gorton Theater is designed as a venue matching the world-class stature of the renowned Gloucester Theater Festival, with bright, inviting spaces visually connected to the harbor and surrounding town.
Modifications to the Theater's front and back of house and technical features greatly enhance the overall quality of the Summer Festival productions, adding full accessibility, faciliting operations and artistic flexibility, and improving audience experience and staff and visitor safety. An enhanced main stage theater, a new black box theater, and added break out spaces allow educational programs in acting, directing, writing, and technical support to flourish.
These improvements—along with new enlarged windows, expansion of the lobby/gallery/reception space from street to harborside, and addition of concession and catering capabilities—make the new theater not only an exciting destination for audience members, but also a gathering place for GSC community events and a source of potential rental revenue for a broader assortment of uses.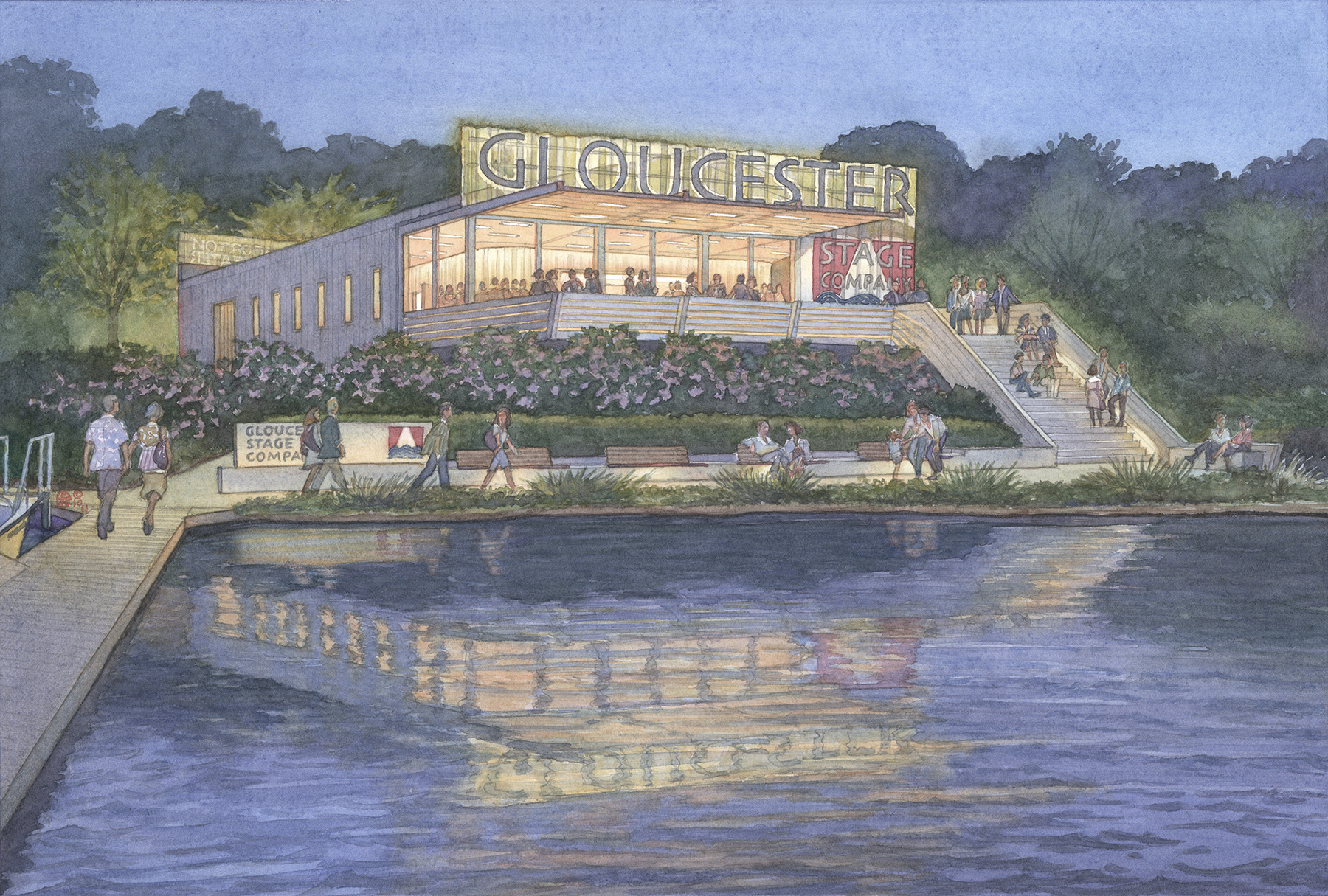 Interview with Alan Joslin
Project Credits
OWNER: Gloucester Stage Company, Gloucester, MA
CONTRACTOR: TBD
ARCHITECT: Epstein Joslin Architects
Principals-in-Charge: Alan Joslin (Design), Deborah Epstein (Special Projects), Ray Porfilio (PM),Project Designer: Robert Picardy
IMAGE COPYRIGHT: Frank Costantino
Project Data
STATUS: Design and planning completed 2011
SIZE: 17,000 sf
COST: $5.5 million